2016 U.S. Election - Our Thoughts
11/09/2016 Insights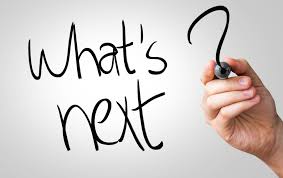 For the second time in the past six months, the first being the Brexit vote, investors were caught flat-footed by a populist backlash against the political establishment. A Trump victory injects considerable uncertainty and volatility into capital markets for the near term. However, we believe it is premature to position your portfolio for a sustained phase of risk-off, though. U.S. stock futures plunged overnight, as many traders rushed to sell their holdings due to fear about how Trump's unorthodox policy positions will impact the economy and financial markets. They have since recovered off those lows.
As we have written about in the past, the markets hate uncertainty of any kind. They often act in a volatile fashion immediately following a presidential election—these near-term fluctuations are rarely indicators of what we should expect over the course of the next four to eight years. Going into the election, it was widely publicized that Clinton had an overwhelming probability of winning—this "certainty" provided a nice boost to equities leading up to the election. However, as polls started closing and numbers started rolling in, it quickly became apparent that Trump had a real shot at winning. You probably saw a Breaking News alert that Dow Futures were down in excess of 600 points. This extreme reaction was the result of two uncertainties compounding each other—(1) the result of the election itself was no longer "certain" and (2) there was more underlying uncertainty about what policies Trump will put forth than there was with Clinton. With regard to the first point, when the Futures were at their nadir, it wasn't because Trump was assured of winning, but rather because he had a fairly even chance of winning compared to Clinton, which is as uncertain as it could get. Once Trump ultimately was declared the winner, the negative impact on the market became less extreme. Uncertainty number 1 was off the table, but number 2 still remained.
We think that after this initial shock has made its way through the capital markets, investors will likely move to the rhythm of any Trump policy announcements. We will be watching this very closely and recommend waiting until the policy backdrop becomes clearer to re-assess our strategy. For example, tough trade talk or frequent policy misstatements could undermine confidence in risk assets and warrant a change in our strategy. Conversely, a focus on short-term growth-boosting tax cuts and infrastructure spending, the promotion of establishment policy advisors and conciliatory trade rhetoric would justify maintaining our mild overweight on stocks given the gradually improving global growth backdrop.
In general, the economic and capital market conditions are broadly favorable. We have seen a gradually solidifying global economic expansion and supportive monetary policy, though with cautious investor sentiment. While there is significant near term uncertainty, several headwinds of the past few years have faded, which bodes favorably for the capital markets and the global economy. We expect capital markets to be choppy over the next 6-12 months, but for equities to trend higher, with bond yields poised to follow suit. In the long run, businesses that produce popular, high-quality products and services can overcome a lot of turbulence. As always, we will be monitoring the situation very closely and will keep you posted with our thoughts.