WMS Operational Update
04/13/2020 WMS News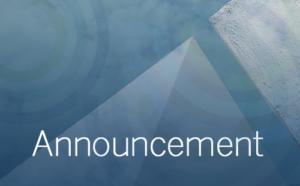 We extend our thoughts and wishes for good health and safety as you, your family and loved ones confront this pandemic. These are clearly challenging times and we want to reassure you that WMS is fully operational, and our team is working effectively to provide clients with uninterrupted service.
As part of our commitment as your trusted advisor, we will provide consistent updates on how we are managing all facets of our business through this crisis. Although our office remains open, on March 17th, we enacted our business continuity plan, requiring most of our staff to begin working from home. The technology investments we made over the past several years—in both software applications and network security—are serving us well, allowing our advisory, investment and operations teams to work seamlessly and safely in this new environment.
Since moving to a remote environment, our investment and advisory teams have been closely monitoring market conditions and news flow regarding the virus, developing potential client investment strategies as we look to the other side of the crisis, and communicating with the various outside investment managers we utilize for certain investment strategies. Additionally, our client teams continue to watch and analyze evolving legislative developments, including all relevant provisions of the Coronavirus Aid, Relief, and Economic Security (CARES) Act.
Finally, our operations and technology teams are also working quite effectively in the remote environment. All processes related to our investment operations—including new account openings, cash deposits and disbursements, client onboarding, organizing critical tax information, and managing investment subscriptions—are functioning well and without interruption.
As we noted in our letter of March 12th, you have entrusted WMS as your fiduciary and financial steward, with the responsibility of providing, no matter what the circumstances, the highest level of service and support. And throughout each day of this crisis, we will continue to work hard to do just that. If you have any questions or concerns, please do not hesitate to reach out to your WMS advisor.
We hope you and your loved ones stay safe and healthy.
Sincerely,
WMS Partners