WMS Operational Update
03/12/2020 WMS News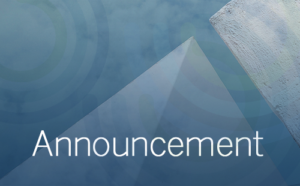 To Our Valued Clients,
You have entrusted WMS as your fiduciary and financial steward. With this responsibility comes the obligation of providing you with the highest levels of timely and uninterrupted client service. With the increasing news and concern regarding the COVID-19 virus, WMS Partners' operations team has been in constant dialogue over the past several weeks, monitoring the situation and discussing an array of potential contingency plans. We want to assure you that we have robust business continuity measures in place to address any potential dislocations caused by the virus. Our ongoing work in this area includes:
• Remaining in frequent dialogue with our key partners, including principally our custodians
• Understanding our key partners' business continuity plans to ensure there is no interruption of service
• Reviewing and testing our technology, systems and workflows to ensure that all employees, if necessary, are prepared to work remotely within our secured network environment
• Identifying key processes and procedures that may require a "workaround" if we move to a remote environment
• Developing a plan to stagger employee time in the office to help us mitigate risks and manage through the current environment
• Providing continuous updates to our employees regarding our operational contingency plans
• Encouraging any staff member who may be symptomatic, or who has had contact with someone who is, not to come to work and to focus on their wellness
We will continue to monitor the situation and constantly reassess our preparedness across a number of potential contingencies—that is our commitment to you. In this volatile and unusual time, WMS is prepared and our service to you will remain uninterrupted.
We hope you and your loved ones remain safe and healthy.
Sincerely,
WMS Partners