WMS Partners Announces the Dedication of the Bob Killebrew Library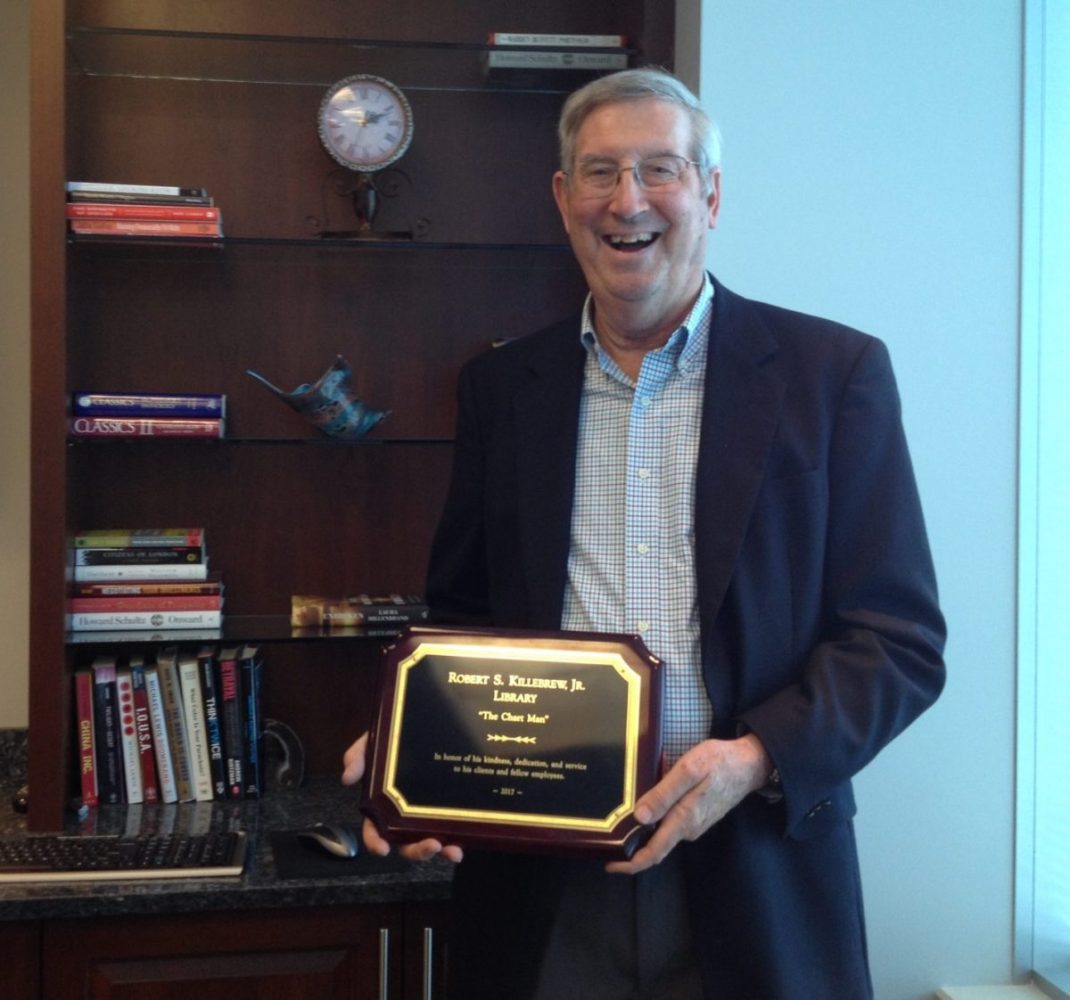 On a recent Wednesday morning, the firm gathered together to celebrate one of our cherished partners and colleagues, Bob Killebrew. Anyone who has had the pleasure of being Bob's friend, knows how important books are to him and how much he enjoys sharing his passion for knowledge and reading with others. To honor Bob's generosity and dedication to the firm, we have named the library in our Loch Raven conference room the "Bob Killebrew Library".
In addition to sharing his love of books with family and friends, Bob has spent many years ensuring that everyone has access to books by promoting and volunteering for the Enoch Pratt Free Library as well as serving as Chairman of the Board.
Please join us in celebrating Bob's love of books and enthusiasm for learning and sharing his knowledge with others.