Chad J. Norfolk Joins WMS Partners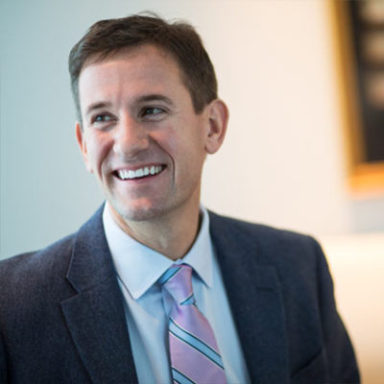 WMS Partners has announced the appointment of senior financial advisor and wealth management expert, Chad J. Norfolk, as a new partner in the Towson, MD based firm.
WMS Partners, established in 1993 by Timothy W. Chase, CPA and Martin J. Eby, CFP, is a financial advisory and multi-family office with $2.5 billion in client assets under management, one of the largest wealth management firms in the country (and the largest in the Baltimore area). Multi-family office firms operate primarily as the chief financial officer for an exclusive group of individuals and families with substantial investment assets and often maintain a low public profile.
"Chad brings a tremendous breadth of experience to WMS," said Timothy W. Chase, Managing Partner. "Adding his leadership and depth to our team allows us to enhance the opportunities we offer our clients."
Chad is a CERTIFIED FINANCIAL PLANNER™ (CFP) practitioner, an Accredited Investment Fiduciary (AIF), and member of the National Association of Personal Financial Advisors (NAPFA). He holds a Bachelor of Science Degree in Business Administration from Towson University. Chad's expertise and opinions have been sought by several publications including the Wall Street Journal, MarketWatch.com, Financial Planning Magazine and the Baltimore Business Journal. He has been recognized as a Top Advisor for Dentists by Dental Magazine and as a Five Star Wealth manager by Baltimore Magazine.
Chad has worked for over 17 years in the financial services industry. Prior to joining WMS he was a Principal and COO for FAI Wealth Management in Columbia, MD. Chad was part of the executive and investment committees at FAI overseeing many of the firm's key operations. In addition to his management role he served as a senior advisor to high-net worth families helping them with portfolio management, retirement planning, asset protection and estate planning. Prior to that, Chad was a Principal and V.P. at Geier Asset Management; a family office specializing in working with professional athletes and other high net worth families.
Chad resides in Finksburg, MD with his wife and three sons. He stays active in the community where he coaches travel soccer and lacrosse.
In 2013, WMS Partners was named to Barron's list of the "Top 100 Independent Financial Advisors" in the nation and was the only advisory firm named from the Baltimore Metro area; and one of three located in the entire state of Maryland. For more information about WMS Partners please visit www.wms-partners.com.