WMS Expands Advisory Team with Recent Hires Nate Allen and David Unger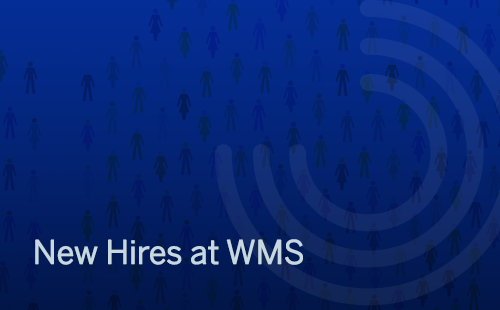 In June, Nate Allen joined WMS as a Senior Client Advisor serving wealthy families, family offices, foundations and trusts. Nate has extensive experience advising entrepreneurial and business-owning families. Prior to joining WMS, Nate was a founding partner at Warisan Capital Management in Stamford, Connecticut, where he provided advice, customized investment solutions, and portfolio design to a variety of clients. Nate began his career with J.P. Morgan in New York. There, Nate advised senior managers and owners of both public and private companies. Following his stint with J.P. Morgan, Nate went on to be a client advisor to high-net-worth families and family offices at UBS and Deutsche Bank Alex. Brown.
Nate received a Bachelor of Arts degree from Trinity College. He enjoys fly fishing and hiking with his wife, Lisa. He also enjoys attending the sporting events of his children, daughters Fraser and Stewart, and son Nate.
In April, David Unger joined WMS as a Client Advisor, bringing tremendous expertise in tax planning for family offices, high-net-worth families and trusts. David came from RSM, a public accounting firm in Baltimore, where he was a tax supervisor. Originally from the Bay Area in California, David graduated from Towson University with a degree in accounting. David, who is 7'0" tall, enjoys hunting, fishing, and (of course) basketball. He and his fiancé, Kristin (5'3"), live in Jarrettsville, Md.