WMS Partners Recognized by Barron's as a Top Registered Investment Advisor
09/17/2018 Recognition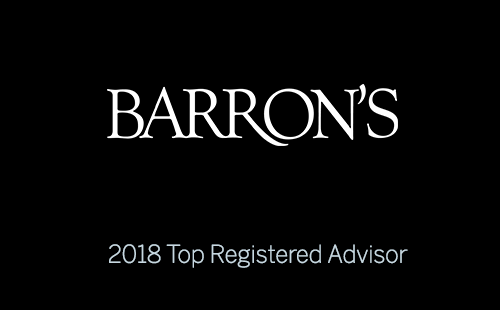 We are pleased to announce that Barron's magazine has once again recognized WMS as one of the Top Registered Investment Advisors (RIA) in the U.S. This is the second year that Barron's has compiled rankings on independent RIAs, although the magazine expanded the list of top firms to 40 this year from 30 last year.
What motivates us at WMS is our mission of helping the families we serve live their best lives, not receiving industry awards or accolades. That said, it is gratifying when industry observers acknowledge our uncompromised commitment to serving our clients.
The rankings are by invitation only, and are based on a detailed survey about each firm's practices—from their investment approach, to the number of clients they serve to the size and structure of their staffs. The rankings formula incorporates assets, revenue, and quality of practice, among other criteria. For more on the Barron's rankings, please see the article.