WMS Partners Recognized by Barron's as a Top Registered Investment Advisor
10/13/2017 Recognition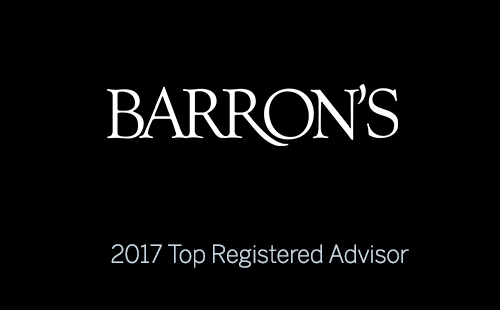 October 13, 2017 – Towson, MD – WMS Partners is pleased to announce that Barron's magazine has recognized the firm as one of the Top 30 Registered Investment Advisors (RIA) in the U.S. This is the first time that Barron's has compiled rankings on independent RIAs.
"We are thrilled to be recognized as a leading RIA, especially since this ranking underscores our team-based approach to advising and serving our clients over the long term," says Tim Chase, Chief Executive Officer at WMS Partners.
The rankings are based on a 102-question survey about each firm's practices—from their investment approach, to the number of clients they serve to the size and structure of their staffs. The rankings formula incorporates assets, revenue, and quality of practice, among other criteria.
"Our business continues to grow as more individuals and families with complex financial needs come to us for objective investment advice and sophisticated financial planning," says Pace Kessenich, President of WMS Partners. "To meet these needs over generations, we employ collaborative techniques as opposed to relying on solo practitioners."