WMS Partners Recognized by Barron's as a Top Registered Independent Advisor
09/22/2020 Recognition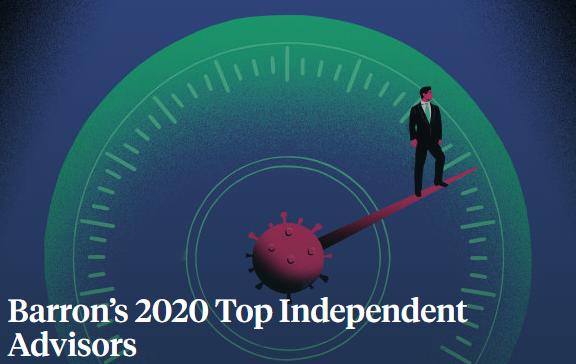 WMS Partners is pleased to announce that Barron's magazine has recognized WMS as one of the Top Registered Investment Advisors (RIA) in the U.S.
What motivates us at WMS is our mission of helping the families we serve live their best lives, not receiving industry awards or accolades. That said, it is gratifying when industry observers acknowledge our uncompromised commitment to serving our clients.
The rankings are by invitation only and are based on detailed surveys about each firm's practices - investment approach, number of clients served, size and diversity of staff, technology spending, and succession planning.
"Covid-19 made the adoption of technology-such as videoconferencing and digital account signup-an immediate priority. If you didn't have good technology, wealth managers realized, you were in for a rough ride," said the Barron's article (The Most Nimble Advisories Will Thrive in the Post-Covid Era, 9/11/2020).
The rankings formulas incorporate assets, revenue and quality of practice, among other criteria.
About WMS Partners: Founded in 1993, WMS Partners (www.wms-partners.com) is the largest independent wealth management firm in the Baltimore region, built on an "Open Family Office" philosophy that brings sophisticated wealth planning advice, investing and other services to a wide circle of clients. WMS Partners manages approximately $4 billion in client assets, with 70 employees.