Timothy W. Chase, CFP®
CHAIRMAN
CO-FOUNDER, SHAREHOLDER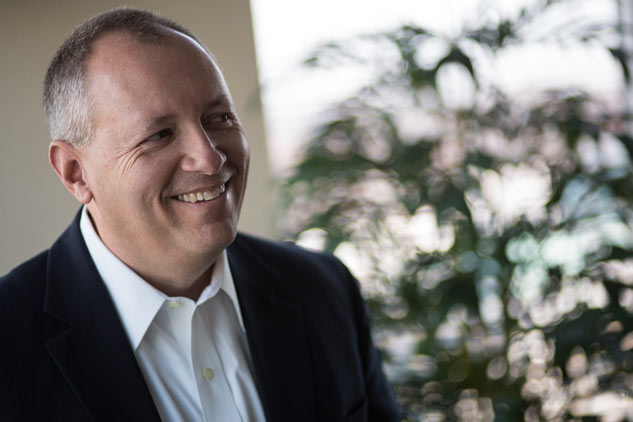 One of the original founders of WMS Partners, Tim is involved with personnel, financial, and regulatory requirements for the firm. As Chairman, Tim's focus is the strategic direction of the firm and the building and preservation of the firm's culture. Tim serves on the firm's Investment Committee and is a member of the firm's Board of Directors.
Tim is a Certified Financial Planner® and a graduate of Towson State University where he earned a Bachelor of Science degree in accounting and finance.
Tim is active in the local community, serving on the boards and investment committees of Penn-Mar Human Services, Maryland Historical Society, Lifebridge Health and Carroll Hospital Foundation. He previously served on advisory boards and investment committees for Charles Schwab, TD Ameritrade and Calvert School.
WHAT MADE YOU DECIDE TO PURSUE A CAREER IN WEALTH MANAGEMENT?
I always enjoyed the wealth management business because at its core, it is about helping people. The financial world is complicated and intimidating to most people who do not enjoy diving into the minutiae of financial planning. I have always enjoyed that aspect and the ability to help families is what makes this business so fulfilling for me.
WHAT DO YOU LIKE BEST ABOUT BEING A PART OF THE WMS PARTNERS TEAM?
As a co-founder of the firm, one of my biggest sources of pride is seeing the team of professionals that we have attracted at WMS Partners. Ultimately, our ability to serve clients is a reflection of the quality of our staff and as we have grown, we have surrounded ourselves with the best practitioners in our field. I really enjoy mentoring our younger professionals and watching them grow in their careers. It is very gratifying to know that as our families grow and future generations become involved with our team, we are poised to grow with them.
HOW DO YOU WANT YOUR CLIENTS TO VIEW THEIR WEALTH?
Ultimately, the most important thing is to focus on how they can use their wealth to benefit themselves, their families and the causes that are close to their heart. At the end of the day, it is not investment returns or tax strategies that are most important, but how has the family's wealth had a positive impact on those around them.
WHAT DO YOU LOVE TO DO OUTSIDE OF WORK?
With a wife and four children, we stay very busy traveling to keep up with their lives, their sports and their music.
WHAT ARE YOU PASSIONATE ABOUT PERSONALLY?
I have been involved for many years with Penn-Mar Human Services, an organization that is committed to improving the lives of those with developmental disabilities. Helping the organization thrive and seeing the impact on families has been tremendously gratifying.
WHAT IS YOUR MOST MEMORABLE TRAVEL EXPERIENCE?
When we first started our family, we always wanted to take our children to Africa to experience the culture and wildlife. In 2007, we were able to take our family to visit Kenya, Tanzania and Egypt. To this day, our (now grown) children still talk about that trip as one of their most memorable experiences.